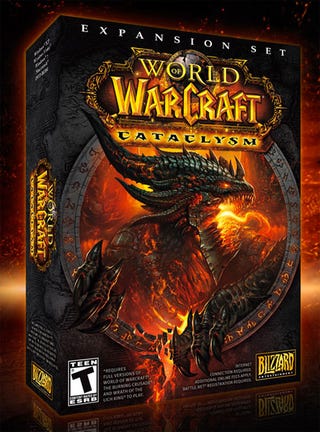 As promised, Blizzard has opened up pre-orders for its next World of Warcraft expansion, Cataclysm, on Battle.net. Buy World of Warcraft: Cataclysm now, download it before launch date, then play one minute after the add-on officially launches.
Of course, you won't get that lovely box art, but you'll be playing it immediately.
Digital upgrades for WoW are now available online and will unlock at 12:01 am PST on December 7, the official launch day of World of Warcraft: Cataclysm. Blizzard has also put together a little FAQ about the digital upgrade process, Collector's Edition confusion, and more.