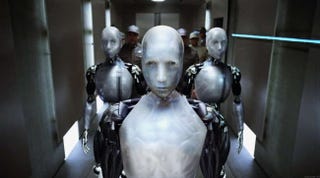 When the text-heavy fantasy worlds of multi-user dungeons first invaded the mainframes of Essex University and the dial-ups of Compuserve, there were few rules in place and even fewer ways to enforce them.
But today's most modern of virtual worlds now include cutting-edge technology used to not just provide an immersive experience but also to hunt down the potential real-world predators, bullies and criminals lurking in the online games.
The idea of actively policing how people play massively multiplayer online games didn't really come about until the phrase massively multiplayer online games became not only a part of gamer parlance, but also a viable commercial genre with the 1997 launch of Ultima Online.
Ultima Online struggled very publicly with finding the proper balance between the freedom of players and the need to enforce rules. While still in beta, developer Richard Garriott's character went in-game to address other players live. He was promptly assassinated.
Early in the game's life Ultima Online became a place known for player-on-player hostility. When developers stopped allowing overt attacks, players would come up with other ways to harass each other.
Garriott once told me about how players would use crafting skills, like the ability to build chairs in game, to create quick prisons for players and demand ransom.
For many, Ultima Online was the online equivalent of the wild, lawless west.
But as the popularity and the potential revenue of these games grew, so did the importance of moderation. Modern massively multiplayer online games don't have to deal with just cheating and player hazing, but gold running, character theft, even real world crimes, like players targeting underage players for real-world sex or discussing crimes they want to or already have committed.