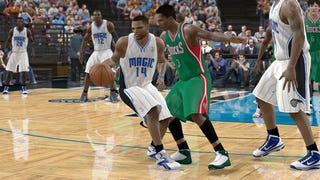 EA has issued its latest round off layoffs today, describing them as "season roll-offs," which sounds much more pleasant. According to sources claiming knowledge of the situation, EA Canada, developer of Skate and NBA Elite, bore the brunt of those cuts.
Electronic Arts reps confirmed to Kotaku that layoffs were happening at the publisher-developer, but did not provide specifics about which studios were affected. EA issued the following statement.
"As you know, seasonal roll-offs that follow game launches are common and vital to maintaining a healthy business. Because so many of our games ship in the holiday quarter, the team size adjustments tend to follow in the same timeframe. However EA is growing and several of our studios are looking to hire talented people."
EA made substantial cuts at its studios this time last year and the year before that, an unfortunate tradition for the company.