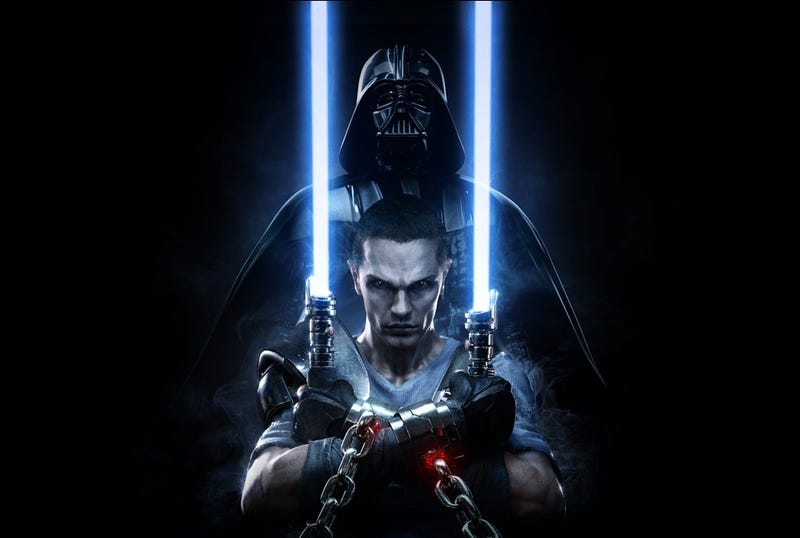 Star Wars: The Force Unleashed II drops us back in control of Darth Vader's disobedient apprentice Starkiller as he searches for his love, the rebellion and himself.
This time around developers LucasArts promise us a game that's more about controlling a super-powered Jedi and less about finicky controls and an environment that was at times a bit too interactive. We take control of a powerful Jedi under the weakening-influence of Darth Vader. Starkiller this time around is a man who is told he is a clone, but doesn't quite believe it. One sucker Force blow into the opening sequence and we're free of Vader, once more trying to overthrow the Empire.
Ideal Player
Gamers who love action, over-the-top powers and a chance to throw down with Darth Vader. There's not a lot of meat here, but there's also very little fat. So if you're up for a single-day, Star Wars-themed experience, this is a solid rental. Only the sort of Star Wars fans who like the second batch of Star Wars movies would like this game.
Why You Should Care
Star Wars: The Force Unleashed was a broken game with a few pleasant surprises when it hit two years ago. It delivered spectacular Force-driven special effects, a chance to explore places only glimpsed in the movies and a neat tie-in to the fiction we grew up with. It also was loaded with glitches, a bad targeting system and some tear-inducing level design. With Star Wars: The Force Unleashed II LucasArts promises to fix all of that.