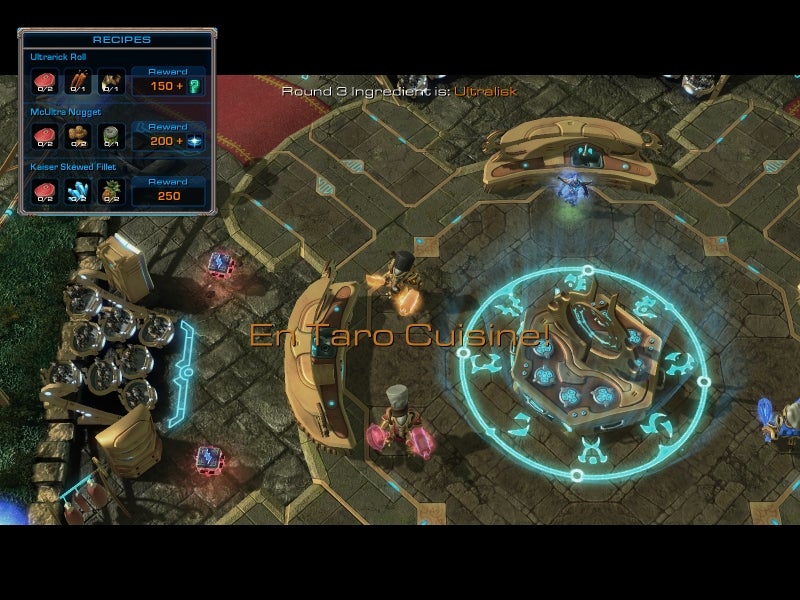 S

Aiur Chef is a free for all competition to cook "recipes."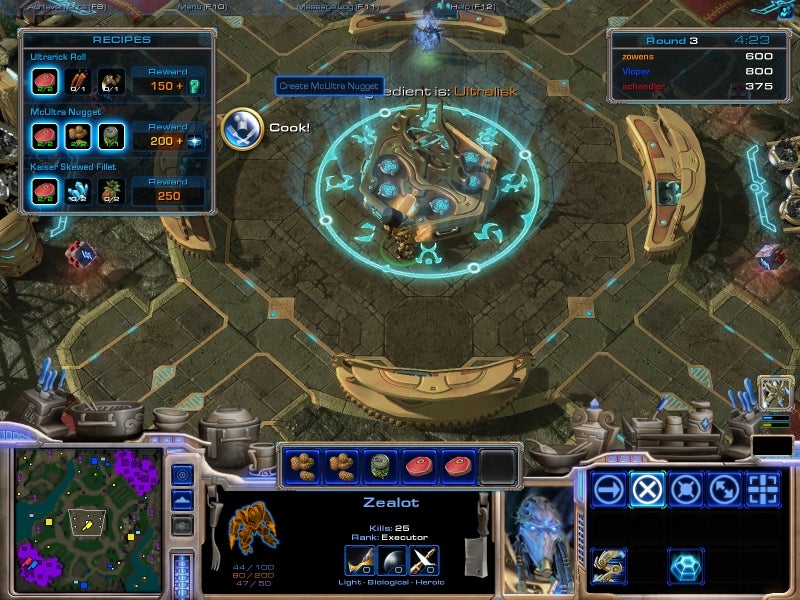 S

Collect ingredients and return them to kitchen stadium to cook.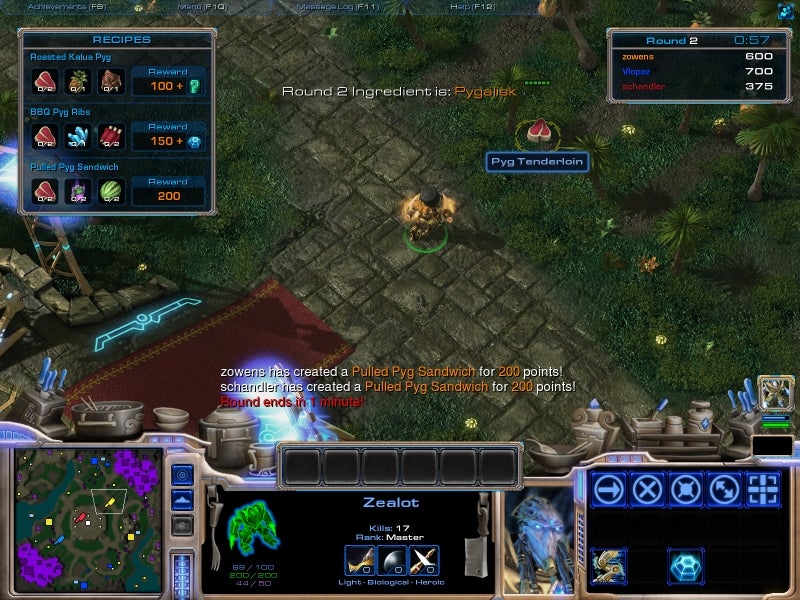 S

Compete with opponents for points over three rounds.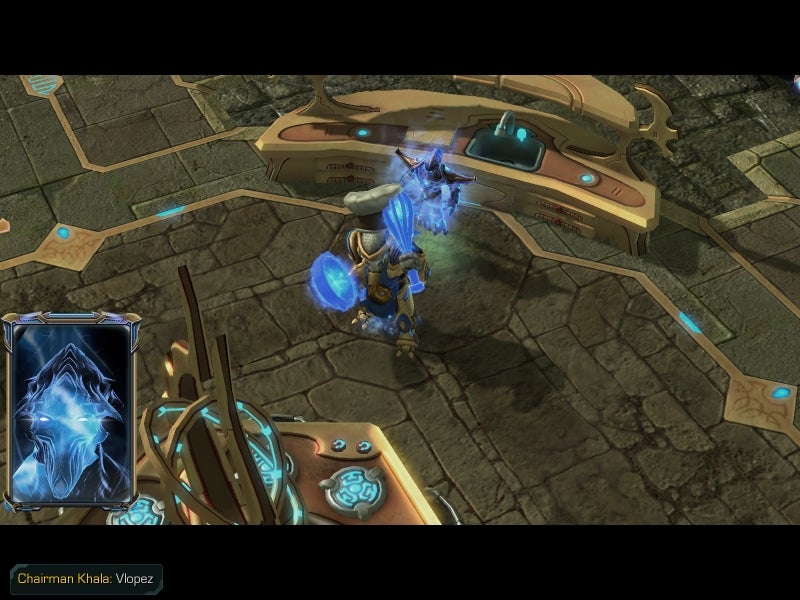 S

Each competitor is armed with Psi Frying Pans and other fun weapons.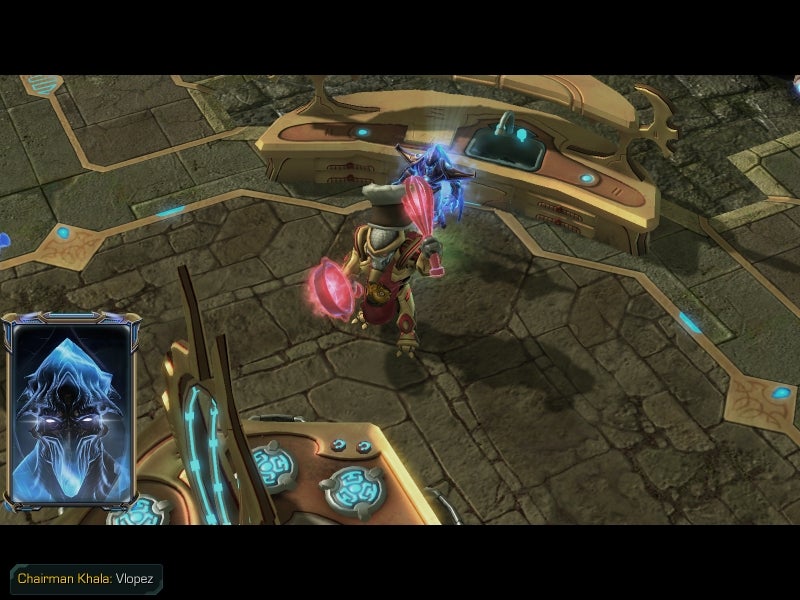 S

En Taro Cuisine!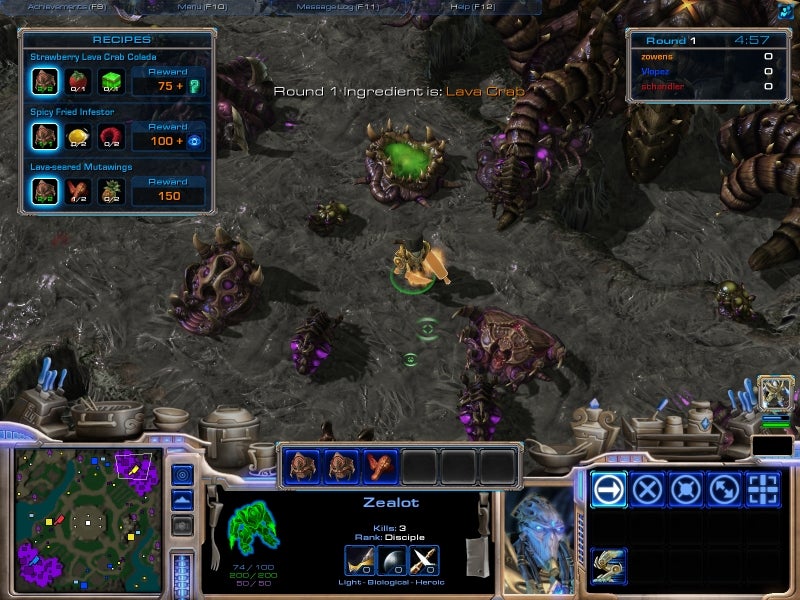 S

Explore the Map for Ingredients.