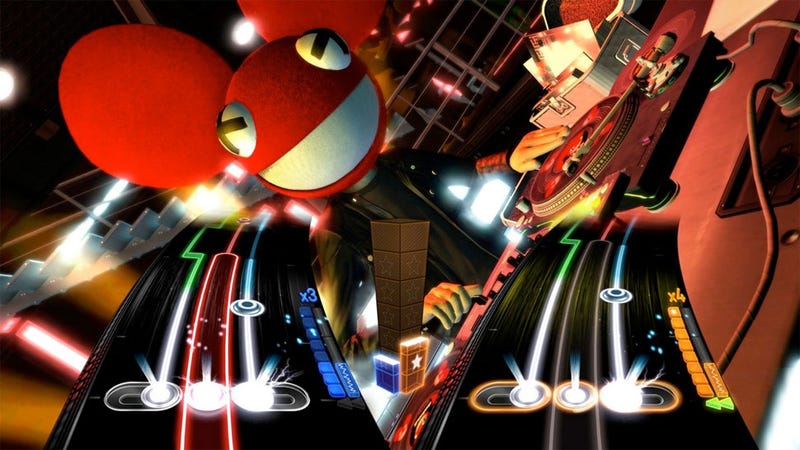 Mix and mash-up your way to global DJ domination in DJ Hero 2, the extended dance remix of FreeStyle Game's original turntable title.
DJ Hero was an entertaining alternative to standard rhythm games. Rather than a full set of band instruments, players took control of a plastic turntable, mixing, tweaking, and scratching their way through mash-ups of popular songs from some of the world's greatest DJs. The game was fun to play, but lacked the social attraction of its big band brothers. Does DJ Hero 2 mix in some much-needed excitement, or is it simply a remix of the first game?
Ideal Player
The type of gamer that considers consoles an appropriate centerpiece for social gatherings; anyone who enjoys two different songs smushed together into one.
Why You Should Care
The original DJ Hero was a solid experience that lacked the multiplayer punch of big band rhythm games Guitar Hero and Rock Band. DJ Hero 2 aims to create a compelling social experience, and to a point it succeeds.