The original Vanquish teaser featured no gameplay, but it did result in a cool outfit being made.
More Vanquish gameplay, courtesy of Sega.
The opening to anime "Neo Human Casshern." Shinji Mikami says Vanquish is heavily inspired by the Tatsunoko cartoon.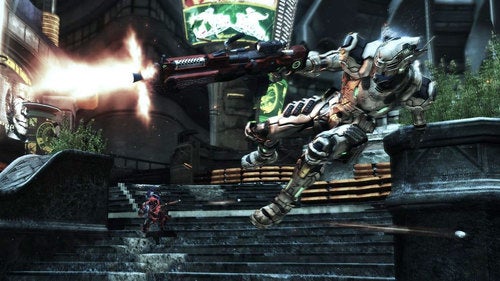 S
Some of Vanquish's greatest action moments happen while leaping over cover and kicking in "Augmented Reality Mode."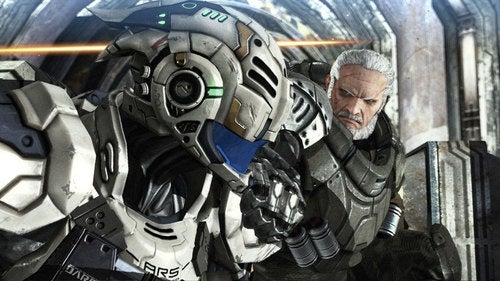 S
Video game characters don't get more gruff than these two, Sam Gideon and Lt. Col. Robert Burns.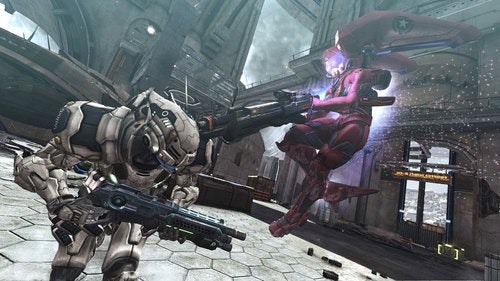 S
Sam's not the only one with super armor, y'know. You'll face some stiff flesh and blood and carbon nanotube competition in Vanquish.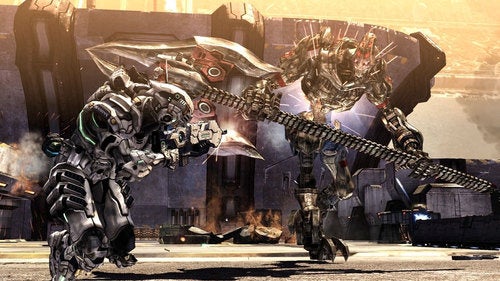 S
Platinum Games knows how to design a robot.
S
Sam Gideon's ARS armor in detail.