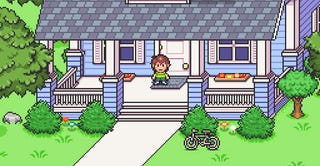 The Mother series, known in the West as Earthbound, are some of the best games to ever grace a Game Boy. They're so good, in fact, that Nintendo of America wants nothing to do with them.
Despite years of asking, demanding and then begging for the third game in the series - never released outside of Japan - to be localised for a Western audience, Nintendo of America has not done so.
Sensing that the publisher lacks the will (or the legal clout) to continue the series for American and European consumers, a group of fans have got together and decided to make their own Mother game. And they're calling it Mother 4.