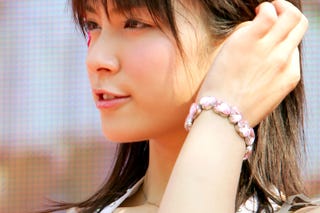 Earlier this month, 56-year-old Sakura Wars co-creator Hiroji Oji was spotted staying over at 22-year-old AKB48 singer Sayaka Akimoto's residence. The scandal that ensued made the papers and the morning talk shows.
Both denied that there was any hanky panky. The tabloid that broke the story, however, claimed that the lights in Akimoto's abode were quickly turned off upon arrival.
For more information as to why this is a big deal in the idol world, please refer to this post.