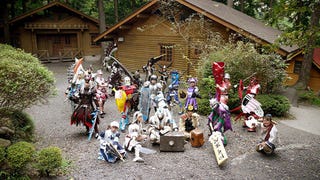 Monster Hunter Frontier, Capcom's massively multiplayer online role-playing game, is currently only available in Asia on the Xbox 360 and the PC. But Japanese people cannot play with people in other countries. Here's why.
"We intentionally made 'MHF' only available to people in Japan," says Yoshinori Ono, Capcom's online gaming manager. "While it may seem that vast number of potential players outside Japan would lead to greater profits, each nation has its own culture, which can create friction between individuals from different countries."
The game is out in Taiwan and South Korea, and it is slated to come to China.