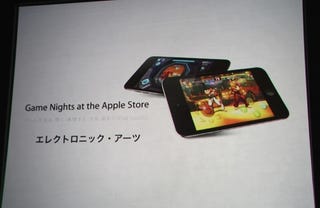 Or how about some Need For Speed: Hot Pursuit? EA has revealed a bunch of new games for the iPhone, iPod Touch and iPad at a recent event in Tokyo, Japan.
Dead Space 2 for iOS isn't based on the forthcoming console sequel, but will serve as a bridge between the first and second consoles games. However, the game is not a rail shooter like Dead Space: Extraction.
A portable version of Dead Space 2 has previously been listed. The exact platform was not clarified, however. The game will be out on the iPhone, iPod Touch and iPad in January 2011.