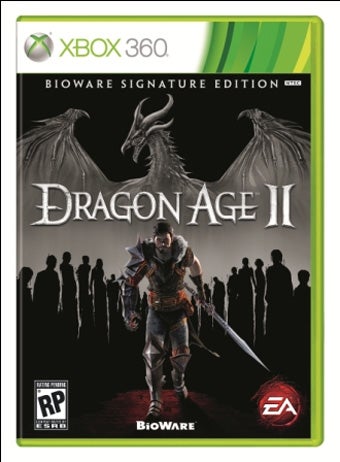 BioWare is upgrading copies of Dragon Age II preordered before January 11 to the Signature Edition, packed with $20 worth of downloadable content, a soundtrack, and an in-game armory. It's like a preorder bonus, only...okay, it's a preorder bonus.
BioWare is calling it a free upgrade to a collector's edition, but let's call a spade a spade. Giving fans who preorder the game before a certain point extra content is a preorder bonus. That preorder bonus consists of a CD containing the game's soundtrack, a download code for an additional playable character and new missions, and an armory players can access in-game, stocked with various equipment.
It's a preorder bonus. Looking at it another way, it's a way of limiting the value of used copies, much like BioWare and EA did by including downloadable content with new copies of Dragon Age: Origins.