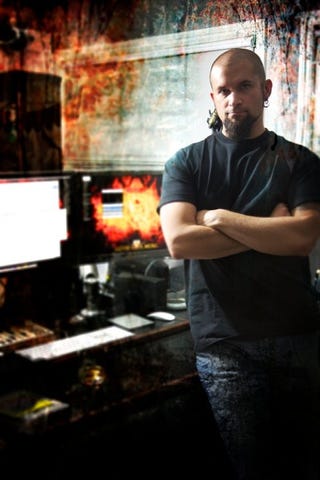 On October 6, Gears of War composer Kevin Riepl tweeted that he thought someone "roofied" him while out drinking. He'd blacked out. "Somethings effed up," he added. "Like literally. Something knocked me out." Within days, Riepl was on life support.
By the following day, Riepl was in the hospital from where he uploaded this photo. The game composer tweeted that all his tests came back normal, but was having an MRI to check if there were any issues with his heart.
Riepl is best known for his work scoring Unreal Tournament games, the first Gears of War and the upcoming Aliens: Colonial Marines.