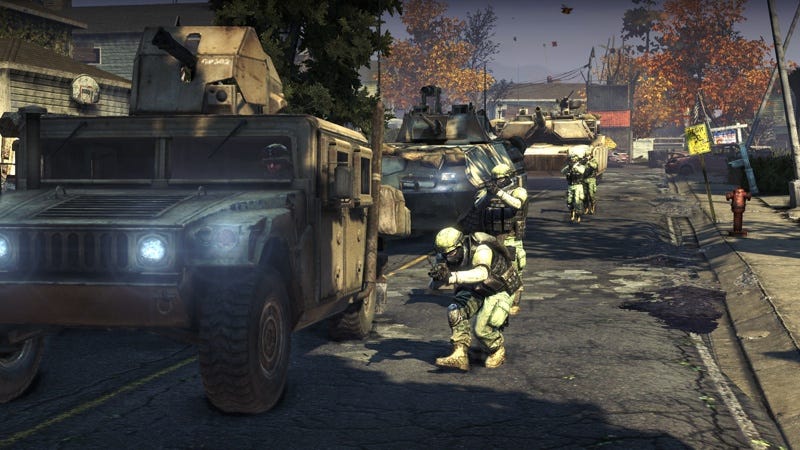 I get on my belly and inched forward. Looking through my scope, I could see several Greater Korean Republic troops making their way down a ridge. They were totally exposed. I fired. Pop, pop. Time to buy a drone.
It was September during the Tokyo Game Show, and a group of the gaming press had been given hands on with the pre-alpha build of Homefront's multiplayer. The Western press was divvied up from the Japanese press, but I, due to timing issues, ended up with the Japanese press.
Set in 2027, Homefront is a near-future war game from Kaos Studios (Frontlines: Fuel of War) and filmmaker John Milius (Big Wednesday, Red Dawn).
Before the demo of the console versions started, we were shown the game's trailer — which seems as patriotic and as paranoid as Red Dawn. That's not necessarily a dig at Homefront. It is what it is. It was odd and slightly uncomfortable sitting in a room full of Japanese press and watching a trailer that depicts the rise of North Korea and the easy surrender of Japan to Korea. The guy next to me shifted in his seat.