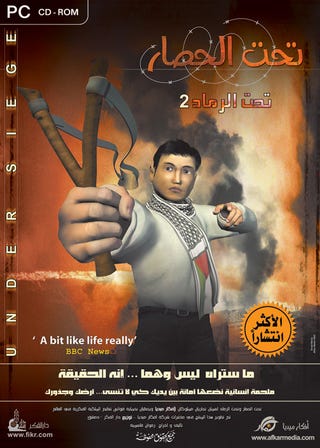 The sounds of guns echoed throughout Al-Assad Library Book Exhibition in Damascus, Syria. The guns weren't tangible, but virtual. The conflict, however, was from real life.
It was late 2000, and a crowd gathered around the television set that was running first-person-shooter Under Ash. The game's designer, Radwan Kasmiya, thought all those long hours he and his team of five put into the game were going to pay off. Kasmiya seemed to have a hit on his hands. The controversy it sparked, about who you can play in a video game — who you can be, and at whom you can shoot — echoed a decade later, as American publisher Electronic Arts took heat this summer for letting its customers pretend to be the Taliban, aiming at U.S. soldiers.
EA has since backed off, but a decade ago Kasmiya was confident in what he wanted to express in his game.