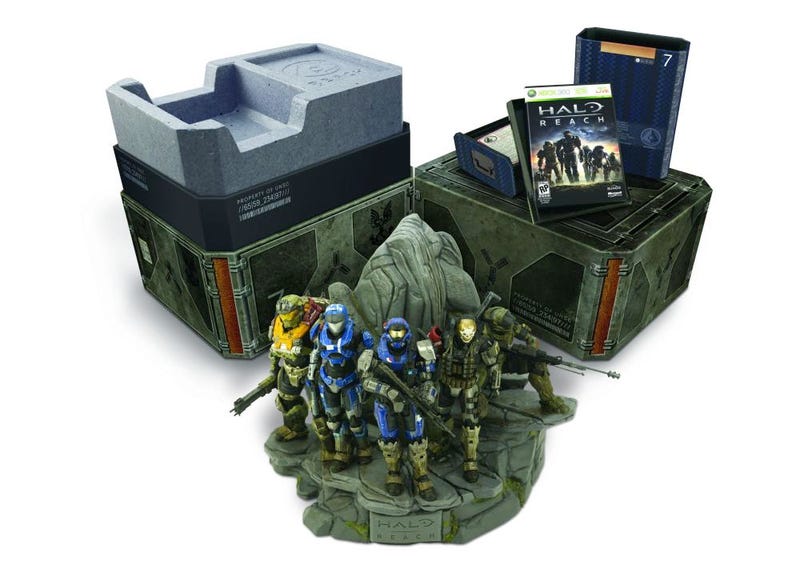 As the holidays loom in the ever decreasing distance and the world economy continues to wallow in the dumpster, we thought it might be a great idea to start giving some stuff away to you, our readers.
Better still, we're not going to make you work that hard for it, because there has been a bit too much of that lately. This is about fun, free, and little to no work.
We're kicking things off with three North American Legendary Editions of Halo: Reach given to us by Microsoft for Bungie's Xbox 360 shooter.