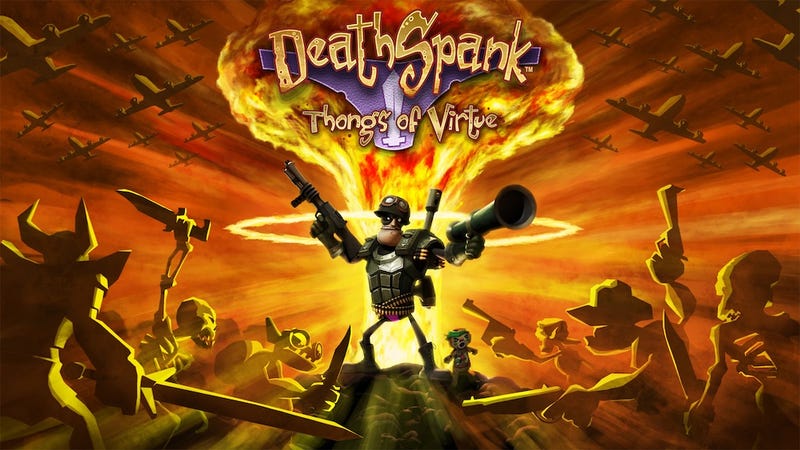 DeathSpank: Thongs Of Virtue is video game deja vu if deja vu involved feeling like you've done the thing you're doing before — but maybe not ever before in a boat.
Style: You are DeathSpank one of the intentionally more dimwitted video game action heroes, and you are in a cartoon parody world in which you will be killing lots of silly bad guys with your comically-named weapons. Sometimes you'll be solving puzzles in this more modern sequel, like how to pass a drug test, evict monks or track down Santa Claus.
Audience: People who like comically killing cartoon leprechauns, who like collecting lots of loot and armor (that means you, Diablo fans), and people who either missed July's first DeathSpank game or loved it so much they wanted seconds with different garnish.