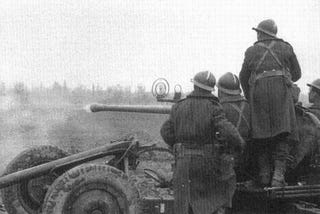 The cry goes out: Another World War II video game? Writer Rob Zacny argues that the war is not the problem. The tired perspective is.
It grows stale fighting World War II once more from the triumphant, glorious American perspective, Zacny writes in a fantastic essay on the website Gamers With Jobs.
Zacny was disappointed with R.U.S.E., the recent French-developed, French-published World War II strategy game that tells the story of a poor man's U.S. General Patton rather than any tale native to its nation of origin.