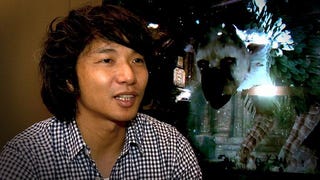 A few more tantalizing tidbits of information about upcoming PS3 exclusive The Last Guardian popped up in a recent interview between the Playstation Blog and the game's developer.
Developer Fumito Ueda told the blog during the Tokyo Game Show earlier this month, that The Last Guardian is not a "pet game", but rather an adventure game that has you play with Trico, the giant creature seen in the game's trailers.
It sounds like the relationship between Trico and the boy, who doesn't have a name yet, is an important gameplay element in The Last Guardian.
"As you saw in the video, Trico is able to defeat an enemy with one swipe," Ueda said. "So in that sense, he functions as a guardian of sorts. But the boy is unable to defeat the enemies on his own—that's the gameplay element involved."
While Ueda wasn't willing to talk about the almost statue-like enemies seen in the latest game trailer, he did say that they are "not acting fully out of their own intentions."