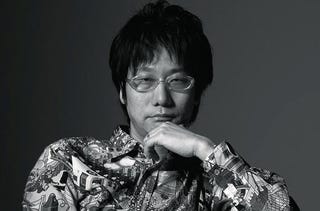 Today during a stage show, Metal Gear Solid creator Hideo Kojima briefly mentioned MGS5. "Maybe, I'll do 5," said the game designer.
Kojima then joked that he won't have to quit working at Konami. Kojima was being glib, and this isn't officially confirmation of a new Metal Gear Solid (or that certainly not that he is leaving Konami) by any means. He was just being lighthearted.
This isn't the first we've heard of MGS5. Moreover, it has previously been revealed that Metal Gear Solid: Peace Walker was intended to be MGS5. Also, this isn't the first time he's mentioned MGS5 — he was thinking about it in May 2008.