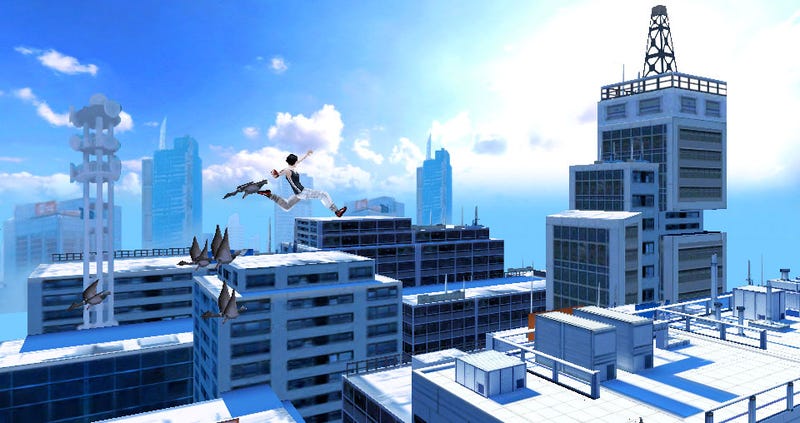 Mirror's Edge on iPhone may be a completely different game to its console and PC sibling, but it still shares all of its joys (and all of its flaws).
Already out on iPad, Mirror's Edge has recently been released on the iPhone, specifically to take advantage of the increased resolution of Apple's new iPhone 4. Sadly some of the iPad version's more notable inclusions - like multiplayer - have been cut, but the core story and speed run modes remain.
Loved
Gotta Keep Runnin' - You ever play Canabalt? This is a little like that, as you'll mostly be guiding star Faith as she runs from left to right across the screen. Instead of forcing a clumsy d-pad control system on the game, EA has wisely decided that a 2D game about running only needs a few elegant commands, all of which - movement and combat - involve a simple swipe of the screen. It's fast, easy to use and responsive, three things you don't often see in action games on the iPhone.