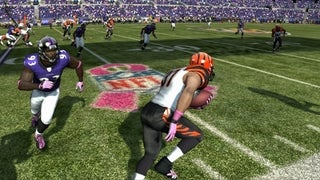 S
The official NFL pink ribbon field logo supporting National Breast Cancer Awareness Month, in Madden NFL 11.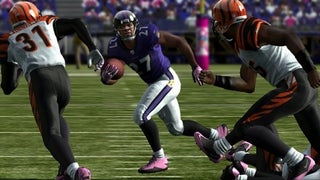 S
Player uniform accents include pink receiver gloves and shoes, like like those worn by players during games in October.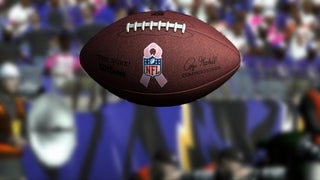 S
EA Sports also recreated the official football used in October.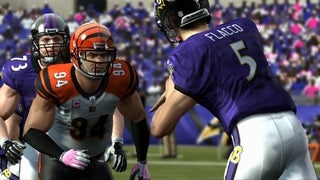 S
More pink uniform accents.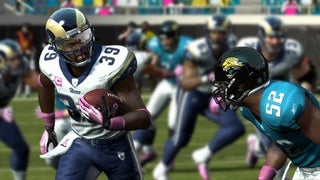 S
More pink uniform accents.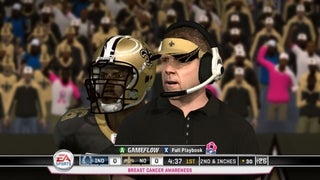 S
NFL coaches wear official shirts with the pink ribbon logo in real life, so they will in Madden, too. The game's scoreboard graphic carries the emblem and a banner across the bottom.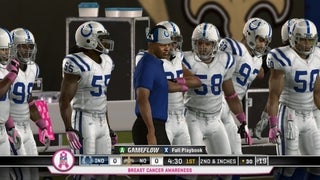 S
Notice the Gatorade cooler and sideline towels. Pink.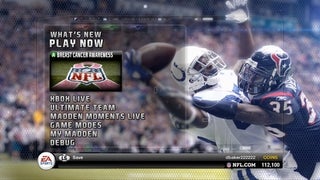 S
Breast Cancer Awareness mode is the fourth option in the Play Now menu. You'll also see it during games played in October in Franchise mode.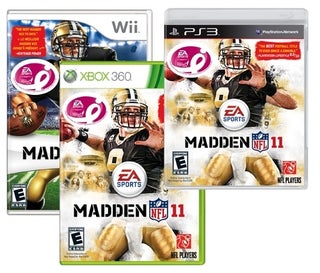 S
In October, pink-edition boxes of Madden NFL 11 will be sold at Best Buy. Electronic Arts also is donating $100,000 to Susan G. Komen For The Cure.