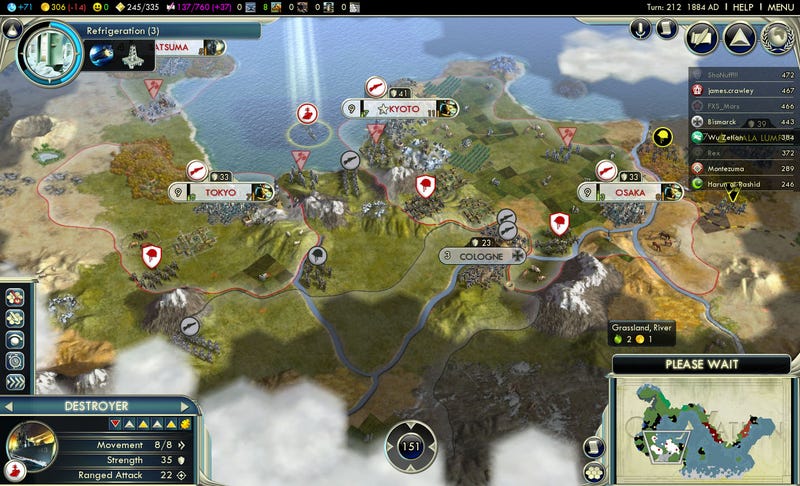 Strangely-detailed hypothetical situation: You are a video game reporter, you have an early build of Civilzation V and you have a couple of hours to play the game against three people. You're playing as the Arabs, at Prince difficulty. You will start slowly. But you will win.
You will begin the match late. It's your fault, because you've not yet mastered the art of using Civ V's Steamworks support. You need to accept a Steam friend request from a Civ V developer, because he's running this game. You need to be Steam friends for this private match. But for a public match you would be able to play anyone.
You will choose to play as the Arabs, because that's what you did in single-player with an earlier build back before the leaves outside started rustling and cooler winds were blowing.