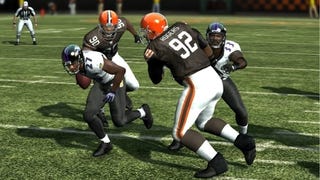 Early discounts by retailers such as Amazon and Walmart stoked speculation that Madden's sales were coming slow. EA Sports is projecting a modest increase over what the title pulled last August.
A statement today by the publisher called Madden the top selling game in North America for August, and said its sales are up about 5 percent over what they were last August for Madden NFL 10, across all platforms.
That's good news for EA, but remember last year, Madden NFL 10 was a more critically acclaimed title than Madden 09, yet sales were down in its first month on shelves, a performance Electronic Arts' CEO said at the time was "disappointing."