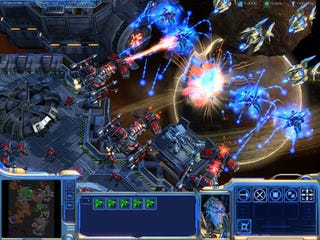 Starcraft is being used to teach resource management skills in a new course offering at the University of Florida - but it's only open to students in the honors college, and students have to have some familiarity with the game.
Nate Poling, a Ph.D candidate at UF, came up with the idea and sold his department on it, so IDS 2935 "21st Century Skills in Starcraft," will be offered as an online-only class this coming semester.
Starcraft as a college subject isn't new; California-Berkeley offered a course on competitive Starcraft through its renowned Haas School of Business. At Florida, it sounds like Poling's lesson plan will also align Starcraft to business management.