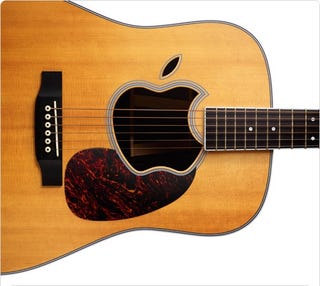 Apple has finally made their September event official, and it's coming sooner than many expected—the "special event" will be held September 1 in San Francisco, and from the look of things it's going to involve music.
So what are they going to announce? Some things, like new iPods, are a near lock. Others, like a cloud-enhanced iTunes, are a bit more hazy. Here are some possibilities.
• New, Facetime-ready iPod Touches? Everyone's been expecting Apple to expand Facetime to other devices, and the iPod Touch, primed for an update, seems like a logical first step. We heard a few months ago that iPod Touches would use email addresses for Facetime calls, and a slew of leaked parts, some more convincing than others, have all shown that the iPod Touch would bear at least a front facing camera. Macrumors hears it's slightly thinner than older iPod Touches, with a less curvy back.