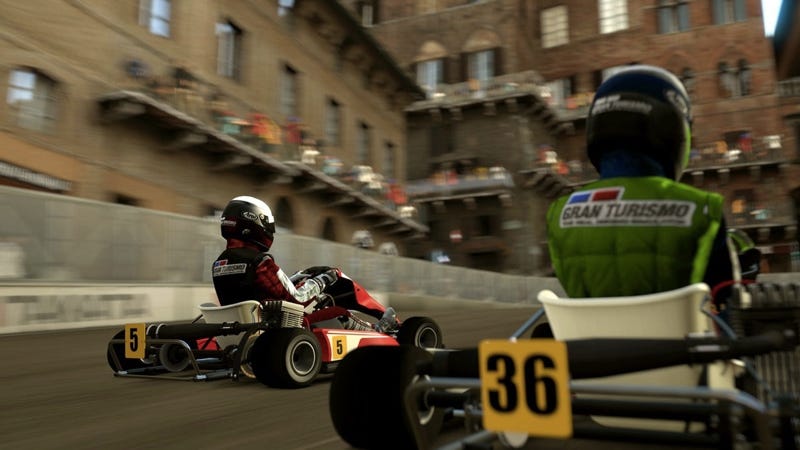 Officials from the Italian city of Siena are ticked that the city's Piazza del Campo is a track in Gran Turismo 5. There have been legal threats with Siena saying it'll seize the game.
What does that mean for the game's November release?
The issue, as Kotaku previously posted, is not just the buildings. It is that the location is also the site of the Palio di Siena, a bareback horse race. The flags and colors of the 17 contrade or districts, which contest the Palio, appear in the game. Siena is upset that Polyphony Digital did not get permission to use the flags.