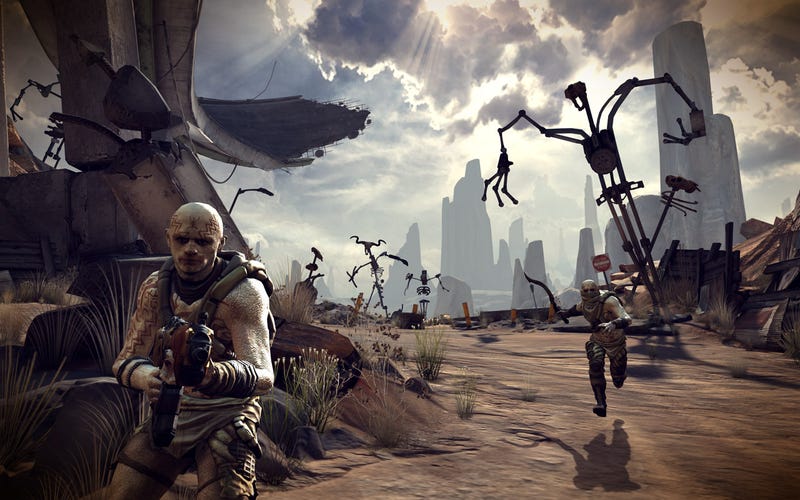 There are people who are excited about Rage, the next game from id Software, makers of Doom. And there are people who say they don't get it. It's a first-person shooter. With car combat. What are these people missing?
"There's nothing that we're doing besides technology that really hasn't been done before," Rage creative director Tim Willits told me during a recent interview in Dallas.
That should have been a jaw-dropper. The rules of Game Hyping 101 mandate a game developer profess that their game does something new, that it twists gameplay this way and that. When a new game isn't inventing, it must surely be re-inventing something.
Nope. Rage is amazing technology and a simple game design. It is id's new technology drawing possibly the most detailed graphics yet seen on PC, PlayStation 3 and Xbox 360. It is also a wasteland action game with elements you can imagine: first-person corridor shooting, dune buggy races, car combat in desert canyons, towns like the already-shown Wellspring full of mission-givers and mini-games.
On paper, this is one plain game. In execution — like when id ran the game on three big screens, one for each platform, live at QuakeCon 2010 in Dallas — it makes fans of Doom and Quake roar. Willits has no gameplay secret he is withholding. Nope. The greatness of Rage would be, he says, in its pieces and in its glue. "It's the implementation of how it all fits together," Willits said. "The technology allows us to do more and have more diversity than you find in other games."