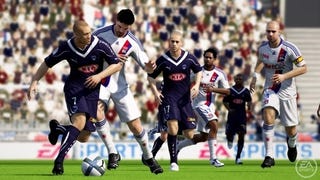 Any get-together with my grad-school friends always involves a gantlet of getting my ass kicked at beer pong, then darts, bowling, pool, and finally rock-paper-scissors. All for chugs. It's definitely a competitive multiplayer experience, one with no ragequitting.
"Sorry guys," I've said more than once, hucking the paddle into the net and fishing the ball out of my cup of Coors Light. "Can't find the time to work on my beer pong shot."
After about five years of ceaseless competition, we spontaneously developed a new mode. We called it "Man in the Mirror." The objective: Working as a team, hit as many three-point shots as possible during the song "Man in the Mirror" by Michael Jackson. It's governed by some strange rules, with point multipliers for streaks. I'm happy to share the rules, but that's not the point. I was on the court with two good friends, both of them former college basketball players, and instead of someone getting destroyed we were all playing like hell and still having a good time.