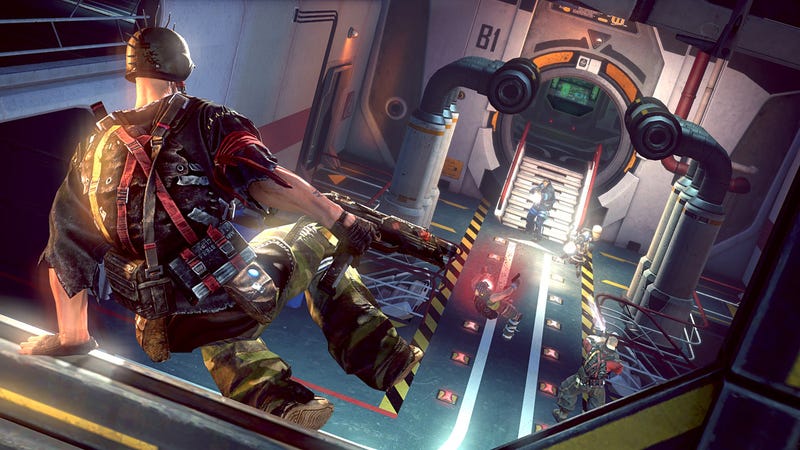 The game I most wish I was playing right now is Brink. I played it a week ago. It delivered on an unusual promise.
Brink is a first-person team shooter set on an advanced seaborne city of the future. You can play it solo or with up to eight players against either others. It's one of those modern games that seamlessly transitions from singleplayer to multiplayer.
Whatever.
A year ago, this is what Paul Wedgwood, head of Brink development studio Splash Damage told me: "The buzz you get from coordinated team play is beyond and above just about every other experience that you can have as a video gamer."