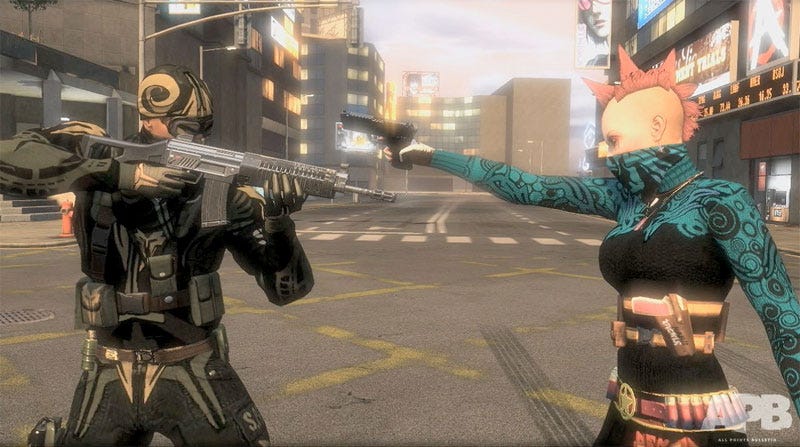 The studio behind ambitious cops and crooks online game APB and the original Crackdown may be on the verge of closure, according to sources claiming to have knowledge of the situation. But developer Realtime Worlds says it's "fully committed" to the massively-multiplayer game.
Realtime Worlds confirmed "expected redundancies" across multiple department at the studios today, chalking up some of the layoffs to restructuring after the launch of APB. The studio offered the following statement to Kotaku.
"Further to the press release issued on the 7th July announcing the post-launch restructure for APB and expected redundancies, the 30-day consultation period with the affected staff has ended," a spokesperson said. "The supporting infrastructure for a game inevitably changes once released, and those staff that couldn't be redeployed to new projects in the Art, Audio, Coding, Design, Production, and QA departments have regrettably been made redundant."
"APB continues to be our primary development focus, and we remain fully committed to the game and its players," the statement reads.
Sources who wished to remain anonymous told Kotaku this week that the cutbacks at Realtime Worlds were expected to have a serious impact on the APB and Project MyWorld teams, with the company's Scottish division possibly closing down altogether. Work on Project MyWorld, the recently revealed "3D social gaming experience," is alleged to be moving to Realtime Worlds' Colorado-based offices.