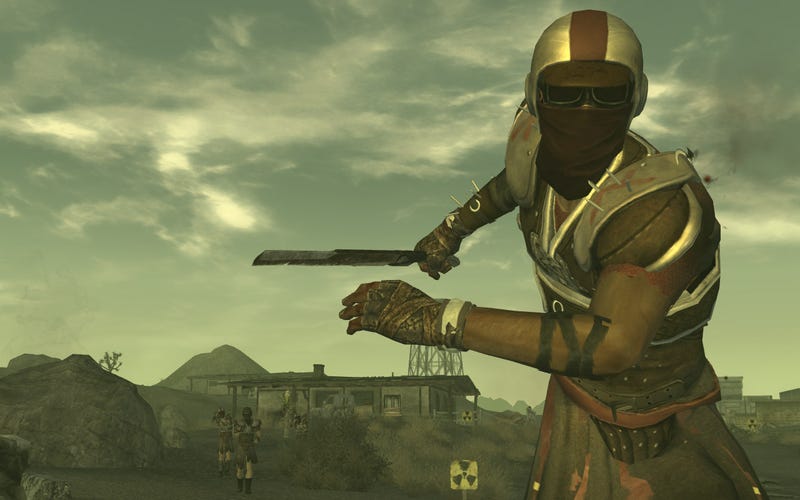 The start of Fallout: New Vegas is a good surprise, so stop reading if you don't want even a hint. Not that the first scene of Fallout: New Vegas makes sense (or hasn't been alluded to before). The confusion it elicits is intentional.
The game begins, as I recently experienced first hand, in first-person perspective, the camera pulling back from the Las Vegas stip out into the Mojave desert, where our hero's hands are tied. We are facing three men, one of them in a checkerboard jacket. They are armed. Our courier mission has gone bad and these men mean us harm. We are shot.
When the playable portion of Fallout: New Vegas begins, we wake up in a house. (We've told you about this part before.) We are being tended to by a helpful man, Doc Mitchell, though the player will rightly feel confused about what is going on. There is no Vault to start this new Fallout, no lengthy locked-room training zone in which we might play portions of our hero's youth as we learn the game and the stakes. In New Vegas we are confined briefly, just enough for the helpful man to double-check what we look like and to ask us a few questions to better understand us. That's all character-customization of course. We are picking and confirming our character's attributes of body and mind in this, the newest of the malleable Fallout role-playing games.