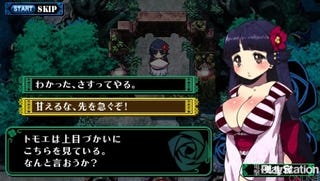 Nippon Ichi Software is suspending new game development and halting work on three games currently in production due to a "severe marketplace". That isn't stopping it from releasing a game in which players spank bad little girls.
The Gifu-based company is best known (and loved) for its Disgaea tactical role-playing games.
Earlier this year, the company stated that its operating profit was down a dizzying 97.5 percent. Nippon Ichi's earnings were so dour that investors began dumping shares. Stock prices slid 20 percent, and JASDAQ had to put a freeze on the price to stop the blood letting.