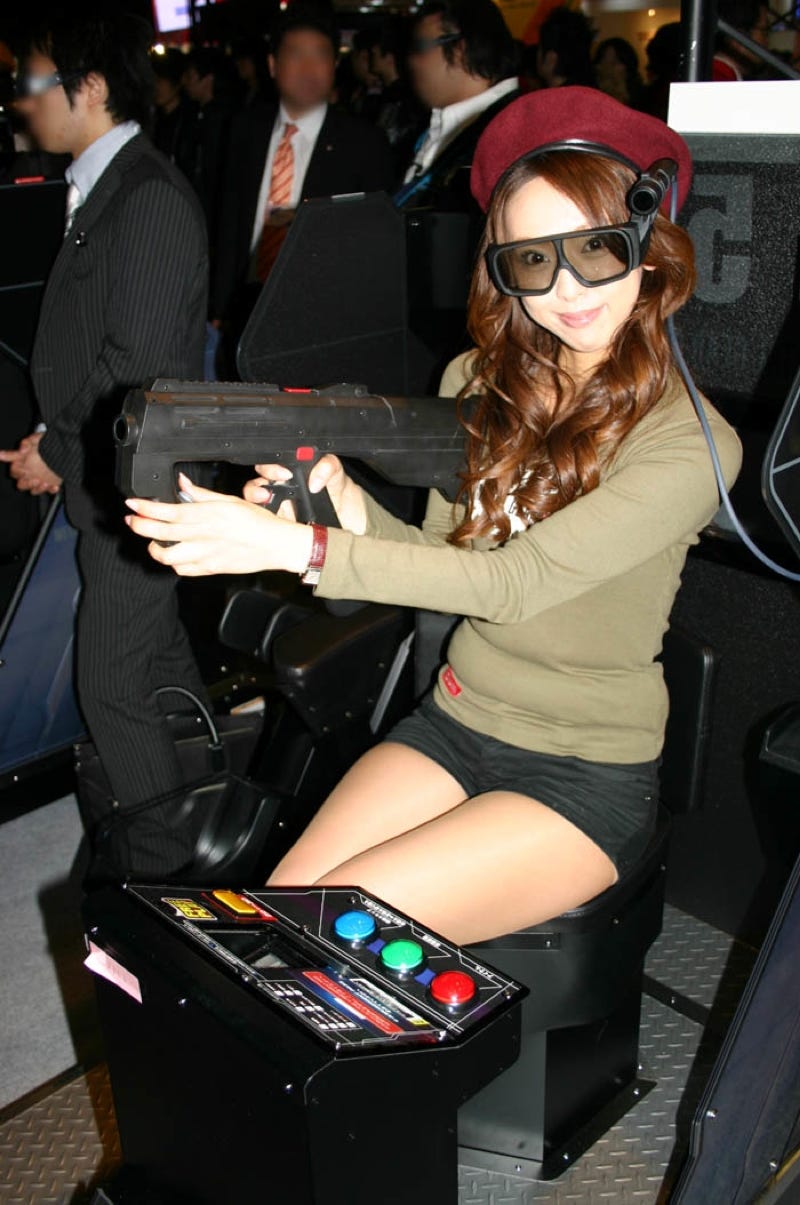 Arcades are not dead. Here are five upcoming arcade titles that prove it.
During 2008 and 2009, the financial crisis hit the Japanese gaming industry hard. Arcades and home consoles felt the crunch. According to Capcom's most recent financial statement, "Performance up year-on-year on existing-arcade basis, indicating that the market downturn has ended."
(Capcom not only develops arcade games like Street Fighter, but also operates arcades in The Land of the Rising Sun. )
Japanese arcades are not out of the woods by any stretch of the imagination, but they have turned a corner — hopefully for the better. Here is a look at some of the most enticing upcoming arcade titles:
Metal Gear Arcade

It's not just multiplayer shooter Metal Gear Online ported to the arcades, it is Metal Gear Solid in 3D. But it's not just Metal Gear Solid in 3D, it's Metal Gear Solid with head controls! In a way, Metal Gear Arcade epitomizes the perfect arcade game: Ridiculous, ballsy and unique. This is a Metal Gear experience you cannot get at home.
Super Street Fighter IV

When Super Street Fighter IV was originally announced for home consoles only, Capcom was met with a collective outcry from gamers. A Street Fighter without an arcade release just didn't seem right! The interest for an arcade release was so great that Capcom is finally bringing SSFIV to game centers, complete with balancing tweaks and most likely extra characters. Was Street Fighter made for arcades or were arcades made for Street Fighter?