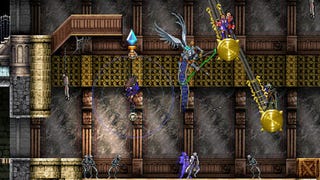 A light week for releases is headlined by Castlevania: Harmony of Despair, coming to Xbox Live Arcade on Wednesday.
Monday, Aug. 2
Tuesday, Aug. 3
Superstars V8 Racing (PC, PS3, Xbox 360) - Codemasters brings you this racer based on the Italian Superstar Series touring championship.
Also: Disney Sing It: Family Hits (PS3, Wii); Dora's Big Birthday Adventure (DS); Junior Classic Books and Fairytales (DS); Monster Rancher (DS) (DS); Mumbo Jumbo 6 Pack 2nd Edition (PC); Widgets Odyssey 2 (PSP).
Wednesday, Aug. 4