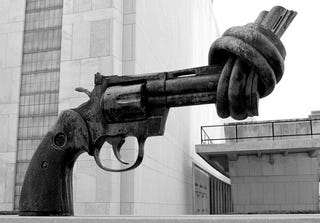 Writer Fraser Allison thinks a few games could be improved if they contained a little less shooting. We're reprinting the case here. Read on and see if you agree.

I love violent games.
I love shooting. I heart punching. I make "brrrm!" noises when I move tanks around, and cackle gleefully when I make those tanks demolish other tanks or buildings. Who cheers for war? I cheer for war.