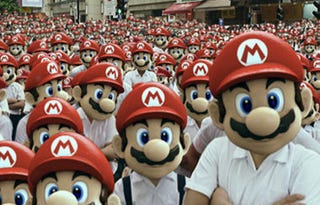 Nintendo today released its financial results for the period April-June 2010, and amidst all the boring stuff are some points of genuine interest.
Money Comes, Money Goes
First up, Nintendo continues to see a massive decline in both net sales and operating income, the former down 25% from the same point last year, the latter down 45%. Most importantly, the company actually posted a loss for the quarter of around USD$290 million, a big slide from the same time last year when the company made a USD$480 million profit.
You may think this is down to a decline in Wii sales, but it's not; instead, Wii sales actually increased over the same period in 2009, but dips in DS sales, as well as software for both the DS and Wii (not to mention foreign currency fluctuations) accounted for the decline.