To: Ashcraft
From: Totilo
Re: Why Are Little Kids So Messy?
Artist Shepard Fairey (Obama portrait guy) paints a mural a few blocks from Kotaku's NYC office. All month long, people have been trying to deface it, while other people try to clean it up.
July 7 - smashed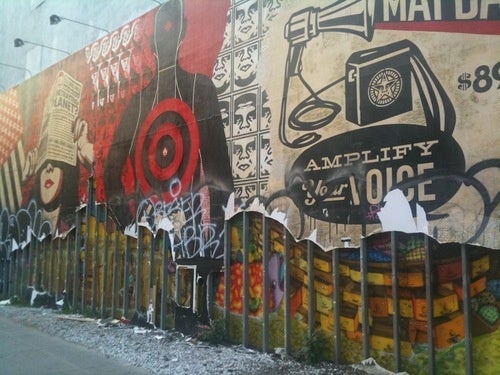 S
July 12 - Boarded up, but then marked up with a giant penis.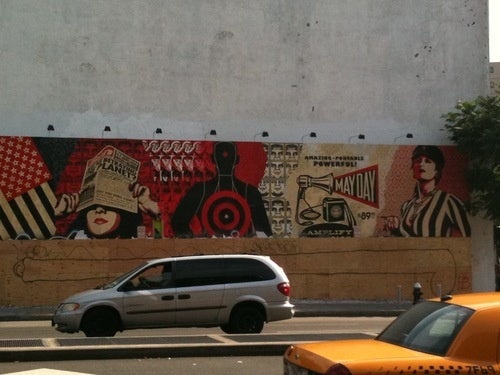 S
July 19 - Penis half-blacked out, returns in bright orange.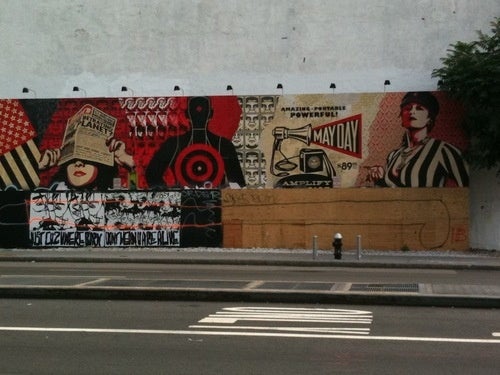 S
July 21 - Blacked out again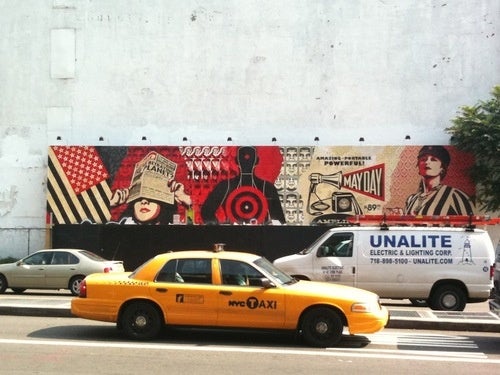 S
July 23 - Close-up of a new defacement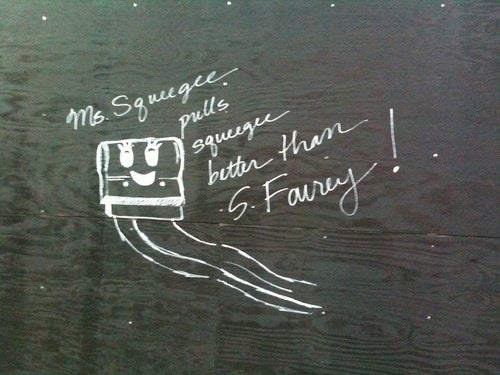 S
July 26 - Blacked out again, only to get some harsher words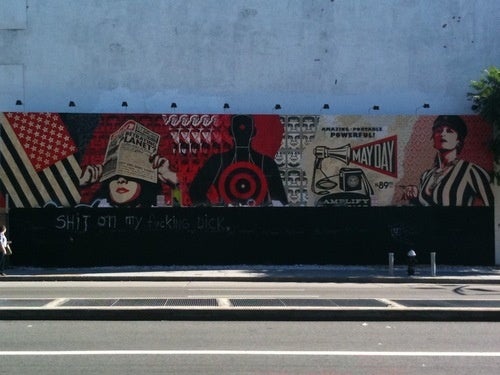 S
July 27 - Back in black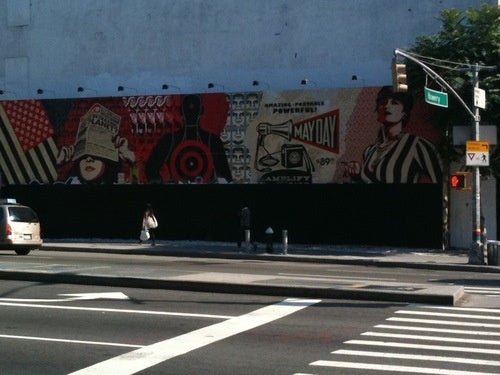 S
What will happen next??
Kotaku stories you may have missed since your last shift
How Erotic Games Learned To Cry
What If The Next Metroid Is A Bad Game?
Blacklight: Tango Down Review: Get Down, Get Down
What I Discovered From Gaming Like A Girl
You Play Video Games Like A Cyclops
StarCraft II: Wings of Liberty's Evil Easter Egg
Confessions About The Games We Never Played, KTR Ready For Download
How To Fail At StarCraft II Multiplayer