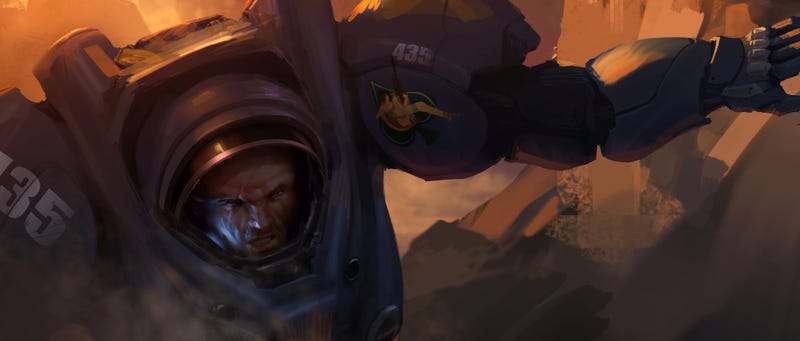 Starcraft is so damn big that many people who have never rushed a Zerg in their life will be keen to see what all the fuss is about next week. If that's you, here's what you need to know!
What the hell is Starcraft II?
Starcraft II is a real-time strategy game developed by Blizzard entertainment, otherwise known as the makers of World of Warcraft. It's the sequel to Starcraft, a game from 1998 that many regard as one of the greatest PC games ever released. Even now, over a decade on, it's still played regularly by people all over the world; in Korea, it's so popular that there are professional leagues dedicated solely to playing the game.
Starcraft II is set in the same science fiction universe as its predecessor, a universe in which three factions - the Terrans (humans), noble alien Protoss and evil insects the Zerg - battle (and sometimes team up) for control of the galaxy.
If I haven't played the first game, what have I missed?
You won't need to know what's happened to play Starcraft II, but if you'd like to know what's going on, you should check out this handy guide to the story of the Starcraft universe.