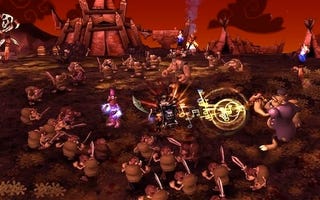 Let's list the games Kotaku reviewed this week in terms of positivity, starting with the game we liked least and ending with our most lavishly praised game of the past seven days.
The Silver Lining: Episode 1 Micro-Review: Absence Makes The Heart Grow Colder
"Yet all the enthusiasm and savings in the world can't stop this debut chapter from being a dreadful adventure game, coming across as little more than interactive fan fiction for King's Quest fans. If that's all you're after, you'll love it, but I was hoping for a little more game with this episode."

Flametail Review: Space Burn
"It's like you're playing Snake and the snake is both on fire and on the verge of being caught by the tail."

Joe Danger Review: Touch The Sky
"It's a novel experiment in genre blending that for the most part succeeds, and is a great game to recommend to people looking for a PlayStation Network title that's a little brighter and cheerier than many of the platform's other digital exclusives."