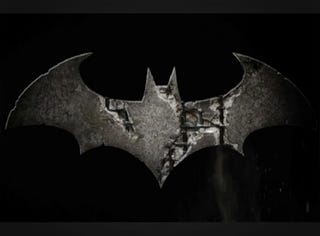 It's no secret Warner Bros. Interactive Entertainment is working on a follow-up to the smash hit Batman: Arkham Asylum, but what will it be called? Perhaps one of fifteen newly-registered Arkham-themed website domains contains a clue?
Supper Annuation has dug up fifteen separate Arkham-flavored domain records, each created on July 7, each pointing to Warner Bros. name servers. While some seem more geared towards viral websites surrounding the game, like stopmayorsharp.com and wheresbrucewayne.com, others seem like they could definitely be contenders for the game's official name.
I'd buy Batman: Arkham City or Batman: Ashes of Gotham in a heartbeat, though I am particularly fond of Batman: Siege of Gotham. Most of the titles seem to point towards a Gotham City overrun by Arkham inmates. It would fit with the teaser trailer that came out of last year's Spike Video Game Awards.