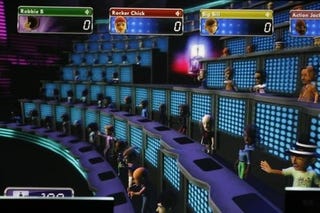 When Microsoft brought television game show 1 Vs. 100 to the world of Xbox Live it was heralded as the first step toward transforming the Xbox 360's online service into an entertainment channel of its own.
The first two seasons of the were very different than what video game players were used to seeing on their consoles. It featured a trivia quiz show that filled all the seats, more than 100 of them, with real Xbox Live gamers, and rewarded the luckiest and smartest of them with real prizes.
The show was so successful that Microsoft even began talking about trying out more "programming" for Xbox Live. But the show's video game future now appears to be cloudy.