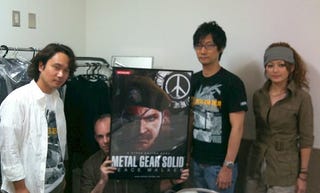 With Metal Gear Solid: Peace Walker finished and released, those hoping that MGS creator would now begin work on another Zone of the Enders game, bad news.
In an upcoming Japanese magazine interview, Metal Gear Solid creator Hideo Kojima states that development on the next Zone of the Enders has been pushed back a tad.
As early as 2006, there have been stories circulating that Kojima's giant mecha series would be coming to the PlayStation 3. It's 2010, and the last Z.O.E. title was Zone of the Enders 2 in 2003.