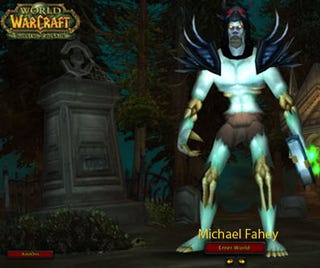 How do you stem the tide of a forum flooded with flame wars, trolling, and other unpleasantness? Just do what Blizzard is about to do in the official forums for StarCraft II and World of Warcraft: Display posters' real names.
Blizzard poster Nethaera breaks the news to fans in the Battle.net forums: their internet anonymity will soon be a thing of the past. Going into effect with the launch of the new StarCraft II community site before July 27, with World of Warcraft following suit as the Cataclysm expansion nears, all posts and replies in official Blizzard forums will contain the Real ID, which is the first and last name on each user's Battle.net account.
Real ID is a feature of the new Battle.net that allows players to communicate with one another over different servers and games. It was recently introduced to World of Warcraft, and will be part of StarCraft II at launch.