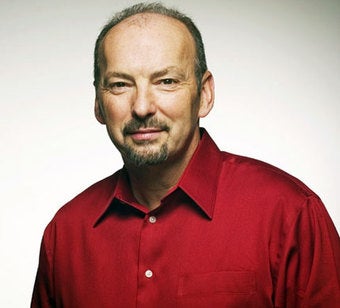 This is a column about Peter Moore, and because it's about the EA Sports president, it's going to be, in some way, about Madden NFL's exclusive license. So, let's get this out of the way. Because Peter's probably reading.
"I read your stuff, I read your readers," Moore told me during a lengthy, wide-ranging talk at E3, "and I have given up trying to explain that it is not EA Sports' monopoly on the NFL license. It is our good fortune that we were able to win what is an exclusive license."
That is all true, from an Obi-Wan Kenobi certain point of view. The NFL has famously insisted on single licensing partners per product, not just in video games. It's a policy that's gotten the league sued, and returned a Supreme Court decision that could conceivably affect Madden's license down the line. Of course, litigation against the NFL Player's Union also exposed that EA Sports - in an arrangement that predated Moore's tenure by three years - got a well below-market deal from the players' union that helped freeze out competitors, notably NFL 2K5 - another thing brought up any time Madden's in the discussion.