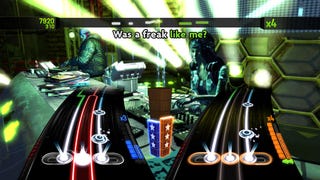 Is DJ Hero 2 best played as a battle?
Last week I played DJ Hero against someone. I had never done this in 2009 using the first DJ Hero game, but I was in the Activision demo area at E3 and the people making this fall's DJ Hero 2 had two turntables set up.
Two DJ Hero turntables in one room? The set-up Activision wants us to have?