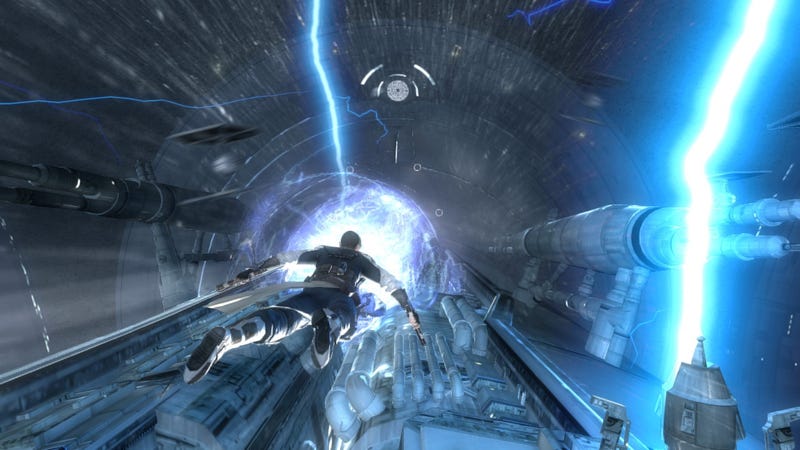 The Force Unleashed II opens with Lord Vader informing Starkiller that he's a failed clone. When will LucasArts stop ripping off the Spider-Man clone saga?
I am being facetious, of course. No one would consciously rip off the Clone Saga. It just sounds a little similar.
Spoiler alert, which is more than we got!
At the end of The Force Unleashed, Vader's apprentice sacrificed himself to save something from something. I'm a little unclear on the particulars, but it still counts as a spoiler.
So how is he alive now?
The Force Unleashed II opens on the rainy planet of Kamino, proud manufacturers of the original clone army. Vader informs his apprentice that he's done his job well, but he is no longer needed. He leaves the room after ordering eight Stormtroopers to kill him.
You may have seen the trailer. It's completely silly. One could argue Vader meant for him to escape. One could also argue that Starkiller should have figured that out, being an intelligent young force of nature.