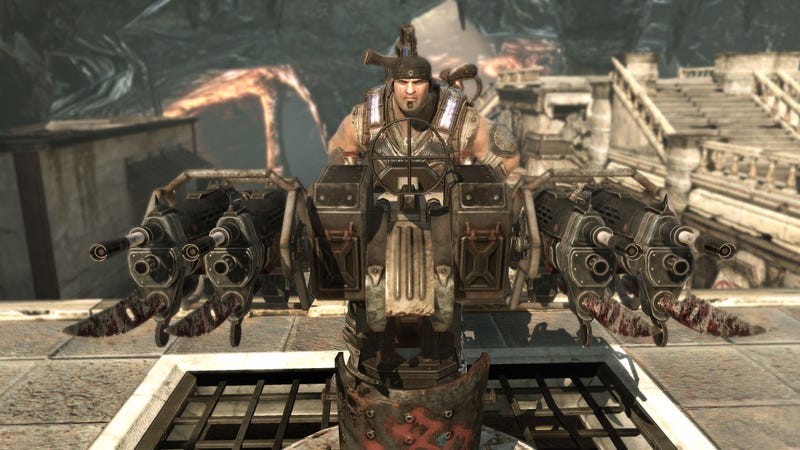 Gotta give the Gears of War series credit. We're three games in, and designer Cliff Bleszinski still believes in keeping things fresh.
Each successive title in the cover-based third-person shooter has offered its own fresh new take. With Gears of War 2, it was the dynamic cover "meatshield" feature in which players could use enemies as a shield. Or in Gears of War 3, the enemies can mutate — not to mention the game is less brown! Another addition is bringing female "pencil pusher" Anya into combat.
For Bleszinski and his team, she is more of a James Cameron heroine — think a buff Linda Hamilton — than a Jerry Bruckheimer feminine — think a Megan Fox. Gears, Bleszinski contests, is "equal opportunity", so expect Anya to be thrown into combat with the same vigor that the male protagonists are. (Or, the same way James Cameron would!)
A movie version of Gears of War is in the works. The movie seems to be in limbo at the moment, and Bleszinski describes the project as "touch and go". Confident in the producers that are backing the film version, the developers are moving ahead with the picture and seeing what will happen.