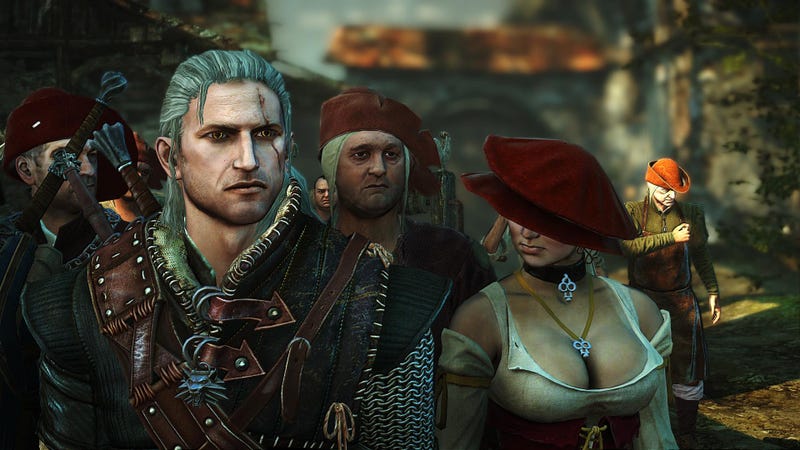 Despite an unstable frame rate and horrendous loading times, PC role-playing game The Witcher sold more than 1.5 million copies worldwide. The Witcher 2 runs at 60 frames-per-second and has no loading times whatsoever.
The Witcher was one of my favorite games of 2007. Based on a series of short stories and novels by Poland's premier fantasy author Andrzej Sapkowski, The Witcher delivered a gorgeous PC role-playing experience, rich in depth and complexity, with compelling characters, stunning graphics, and countless little touches that brought the struggles of ghost-haired killer Geralt to life.
So when my impressions (we didn't do reviews back then) of the game called out loading in the headline, you knew it was a major issue.