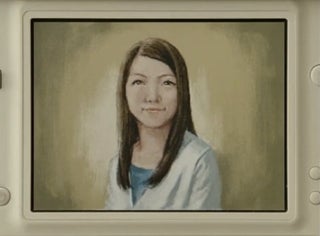 S
Meet Ayako Imoto. The 24-year-old actress appears on variety programs. And this Nintendo DS drawing of her is not entirely accurate.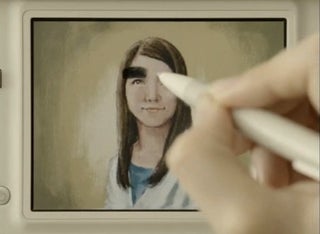 S
Slightly better. By "better", I don't mean better.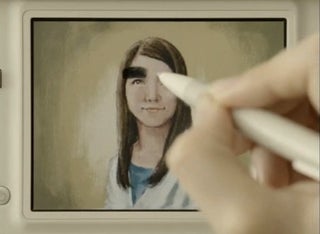 S
There we go! Imoto typically plays a young, kid sister type character in a Japanese schoolgirl sailor suit. Her eyebrows are for comic effect! She also appears in wildlife programs, wrestling alligators and racing cheetahs. No, really!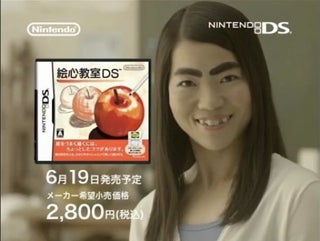 S
The DS software featured in this ad is "Egokoro Kyoushitsu DS". It goes on sale on June 19.